CHOOSING THE BEST RENTAL BOAT
FOR YOUR DAY OUT FISHING
It's the 65 million dollar question for all of us passionate fisherman or fisherwomen. Which boat should I hire that best suits my fishing needs?. There are so many things to consider, number of mates to take, size and capacity of the boat, fishing locations – inshore/offshore/shallow rivers, vessel suitability, protection from the weather and of course your safety. Let us guide you through the best options available online to ensure your next day on the water is as safe, comfortable and productive as possible.. When it comes to a day out on the water, remember we've got you covered with the best boats available on the market for a fraction of the costs associated with ownership. All you've gotta do is get the fish to take your bait.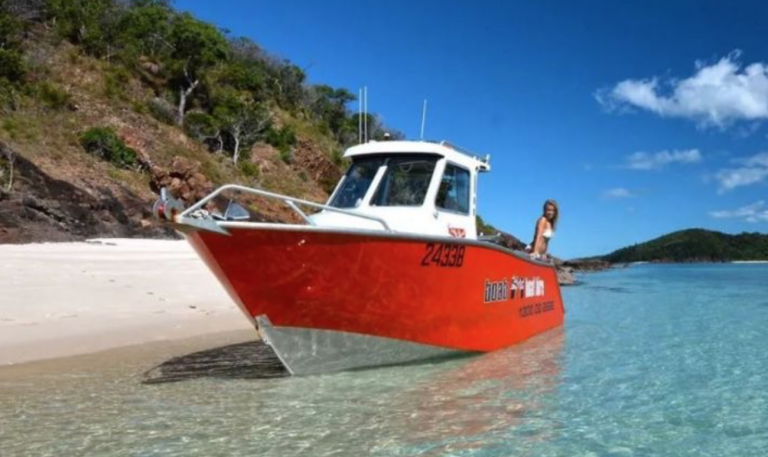 CentreCab / Console Style
An excellent choice for our anglers who are serious about their fishing.
The layout has been designed with anglers in mild with a semi enclosed cab to provide protection from the elements, state of the art fish finding equipment, on board live bait tanks and a chopping board.  Comfortable layout with enough room for all your mates, yet power to get offshore to secure yourself  the catch of the day.
With a variety of rental options in this style available , the Centre Cab is an excellent choice for anglers looking to try their luck offshore  or on inshore waters chasing kingys schooling fish.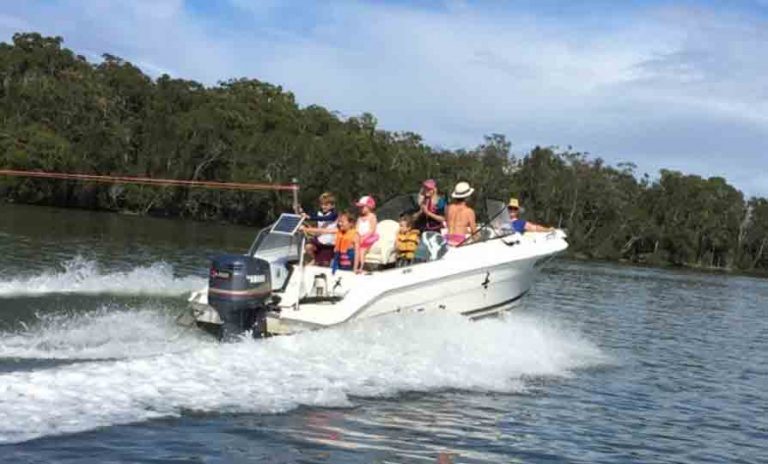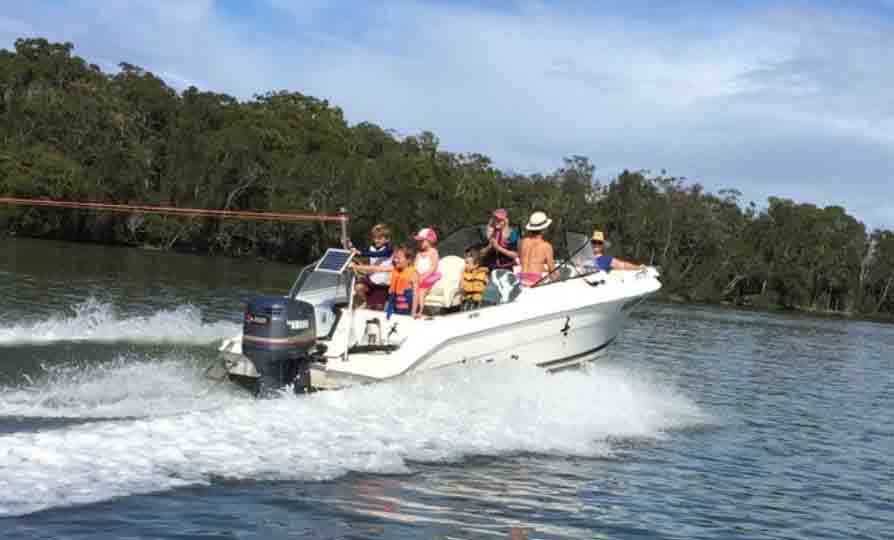 Designed for a comfortable day out on the water with family or friends. These child friendly boats are extremely versatile and provide heaps of room for the whole family.
The Bowriders contain a V shaped seat in the bow that perfect for sunbaking on whilst the serious fisherman as casting from the back of the boat.
Bowriders typically hold around 6 pax so you can invite plenty of friends along for the ride.
The Bowriders are perfectly suited to fishing on inshore waters like harbours and rivers. They're quick and have a shallow draft so you'll be able to get into plenty of hard to reach places looking for flathead and whiting in the sandy shallows.
Bowriders normally contain a bimini and windscreen that protect you from the sun and wind. When you've had enough fishing, throw a wakeboard or ski biscuit out the back and enjoy the versatility the bowrider has to offer.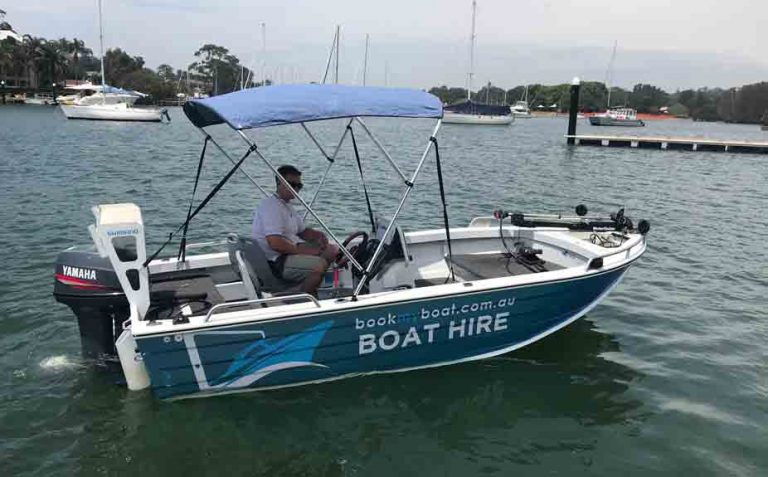 A runabout or tinny are a great affordable entry level boat.
Typically, runabouts are best suited to inshore and inland waters whereby your chasing some dinner plate size fish.
Runabouts normally hold 4-6 people and are a perfect option when you want to introduce the family to boating. These boats are great for beaching on the sand or fishing in the shallows.
They're an affordable option if you're looking to take a boat away on holidays to explore a new waterway.
The Australian coastline is full of boat ramps, camping areas and river systems. Do yourself a favour, and go and enjoy them. Book My Boat has boats for hire all over the coastline.
Find one to hire before you leave home or simply tow one behind your car and chuck the kids bikes in it as well!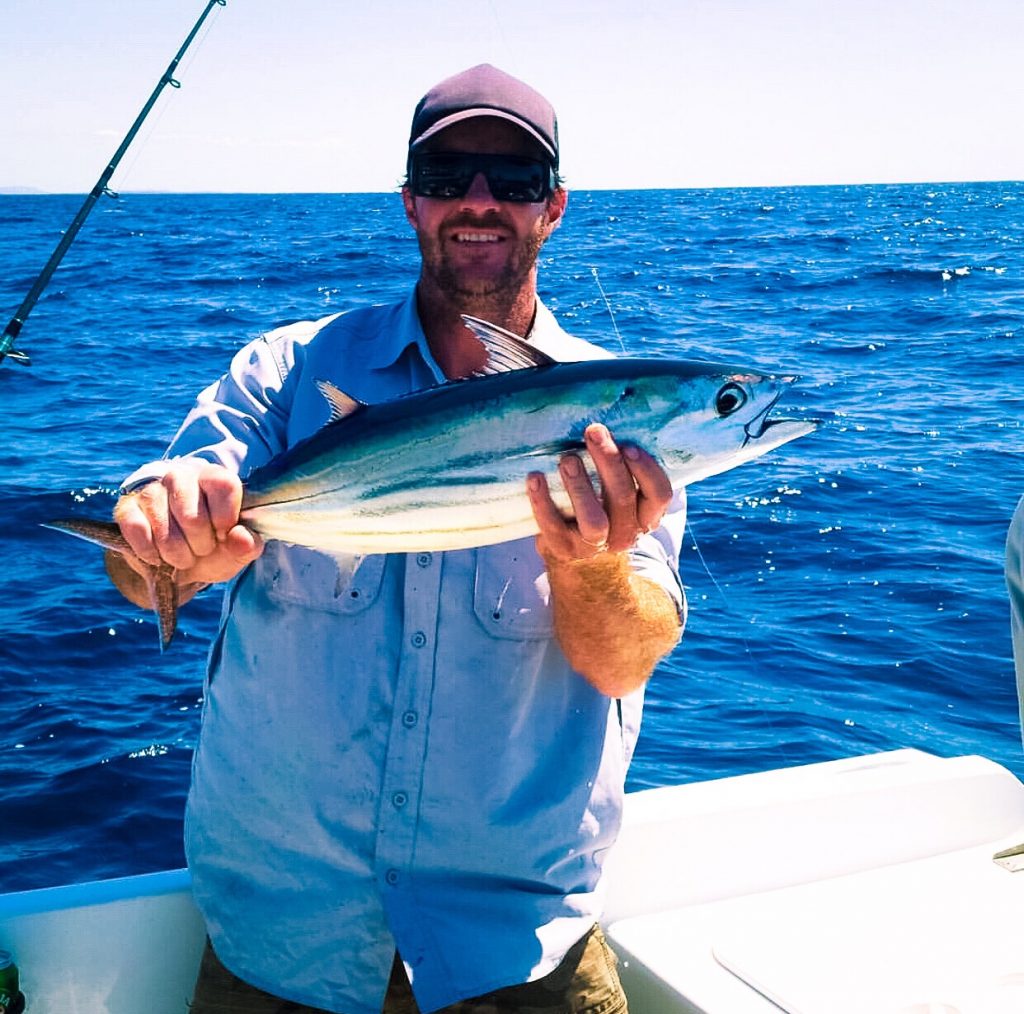 Sick of fishing on beaches and wharves because you don't have a boat? Not anymore.
Jump online and find a boat that suits your requirements and budget.  
Grab your mates, your kids or even your mother-in-law, pack the rods, the sun cream and the esky and get out there this summer, there's a fish with your name on it (check out our fave fishing guides)  just waiting to take your bait. 
For more information visit our website or give us call.
We're always on the line and here to help you plan your next adventure and get you out on the water.